Polyester Braided Reinforced Silicone Hose

The silicone braided tubing is an open mesh polyester braiding incorporating with the walls of silicone tubing. That enables silicone tubing to handle increased pressure applications and offers exceptional resistance to temperature extremes. The silicone tubing also allows excellent bend radii and permits installation in restricted spaces with impeding flow. The hose is a platinum cured product and contains no sulphur or other acid producing chemicals, which eliminates the possibillity of corroding, staining, or deteriorating other materials it contacts.
Hardness value of 70 Shore A
Extremely flexible
General temperature range: -50 degree C to 200 degree C
Resists temperature extremes, compression set, chemical attack, ozone, radiation, moisture, and environmental exposure
Imparts no taste or odor to critical streams
Custom lengths, sizes, and/or special cleaning available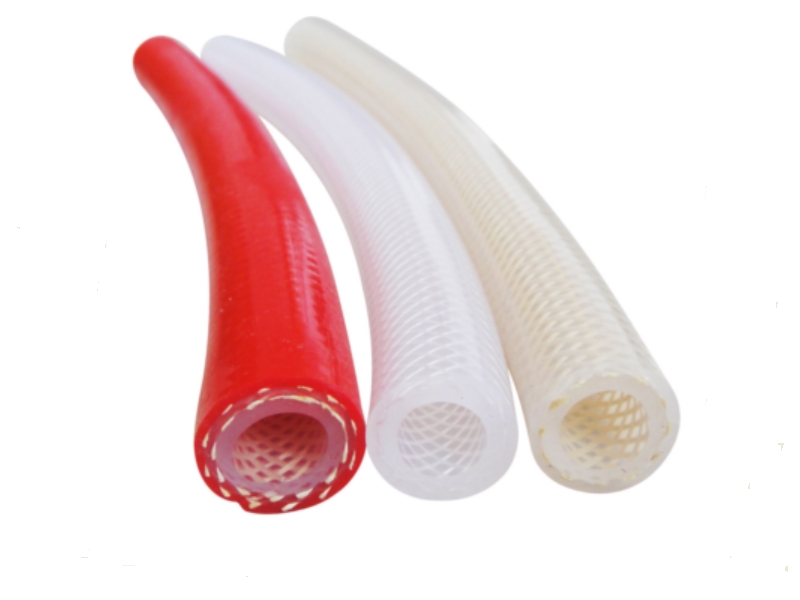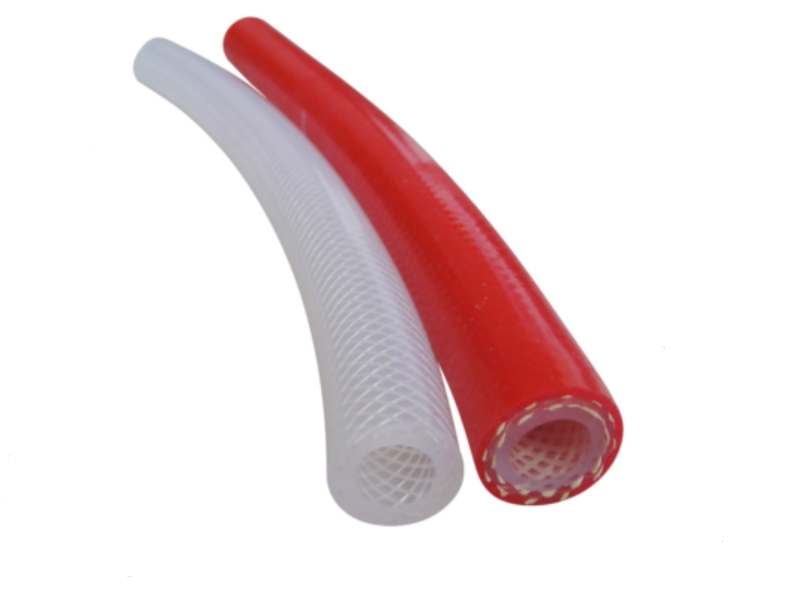 ;
Aramid Braided Reinforced Silicone Hose
The standard braid reinforcement is polyester, the optional reinforcement is aramid. The aramid reinforced hose can resist much higher pressure than polyester reinforced hose. The aramid braid silicone hose meets requirements of ISO2398 Type 1 and Type 2, and meets requirements of DIN 20018.
SUNRISE is silicone braided hose manufacturer in China. We can produce braided silicone hose in any size you want and in quality guaranteed! The hose can be multiple reinforced for extremly high working pressure application. Welcome to custom braided silicone hoses in SUNRISE!