Fuel Cell & Hybrid Silicone Hoses
SUNRISE is ISO9001 certificated silicone hose manufacturer and supplies silicone hose for clean energy cars, hybrid vehicles and high speed train. High quality, no leaks, guaranteed quality and long service life.
The SUNRISE lined silicone hose has been specifically developed to minimise the risk of contamination of the fluid or air carried by the hose from trace level extractable materials found in the conventional silicones e.g. Siloxanes, while still giving all of the service benefits expected from SUNRISE silicone hoses. So while it is suitable for use in a wide range of chemical fluid / gas transfer applications where the risk of contamination needs to be minimised it also meets the demands of applications ranging from motorsport,high performance bikes,cars,truck,bus and rail industry requirements while also being suitable for use in static generator applications.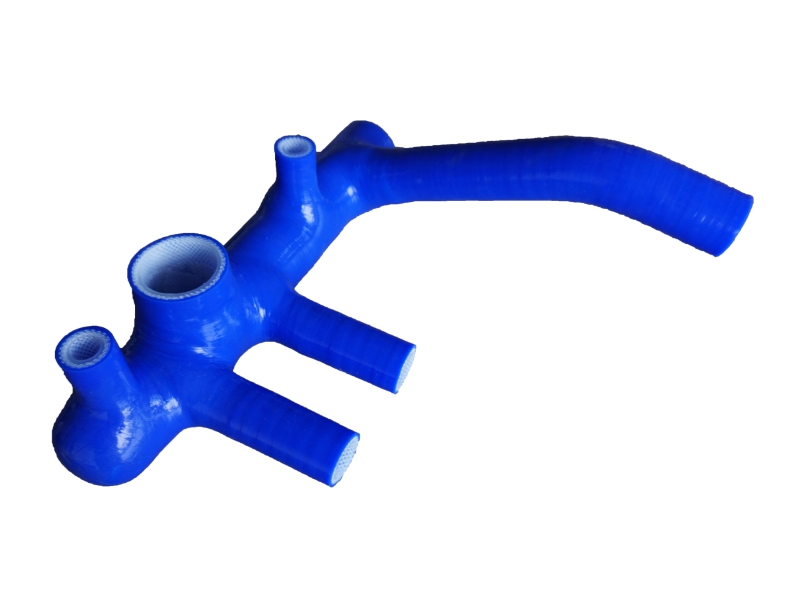 SUNRISE's unique manufacturing process methods allow us to make custom designed hoses including one piece assemblies limiting possible joint failure and therefore leak possibilities, whilst improving flow. Inserts and branches can also be designed into the hose.
Custom and Design is available.
We can manufacture high quality silicone hoses for fuel cell module of automobile industry in in the new energy field, such as clean energy electric cars. Custom silicone hose for your high technology application is always welcome! Contact us today!