SUNRISE has ability of producing silicone hose with steel rings reinforcement. The flexible silicone hose can absorbe shock from your application. SURISE specializes in the manufacture of all kinds of silicone hoses. Custom-made silicone tubes are very popular at SUNRISE!
The silicone hose reinforced steel ring meets or exceeds the requirements of SAE J20 specification. Silicone airintakes and silicone radiator hoses can be made with steel rings. Whether for Sports Compact, Truck, Bus, SUV, Hot Rods, Muscle Cars, Motorbikes or Race Cars, SUNRISE can offer you high quality hoses for exceptional performance.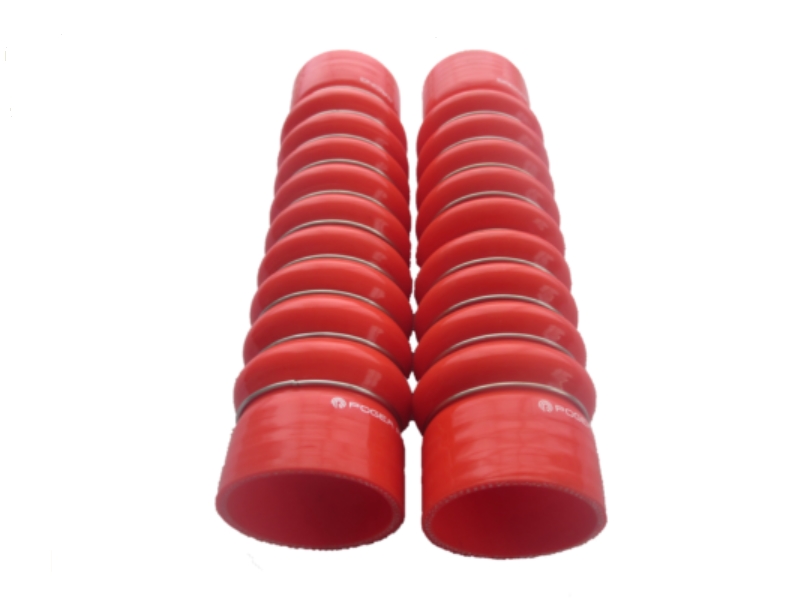 Silicone Hoses Reinforced With Steel Rings can resist high vacuum and high pressure. SUNRISE supplies various silicone hoses for bus, vehicle, truck, heavy truck and fire truck. The humps make hoses more flexibility and the steel rings make the hoses better strength and can withstand higher working pressure.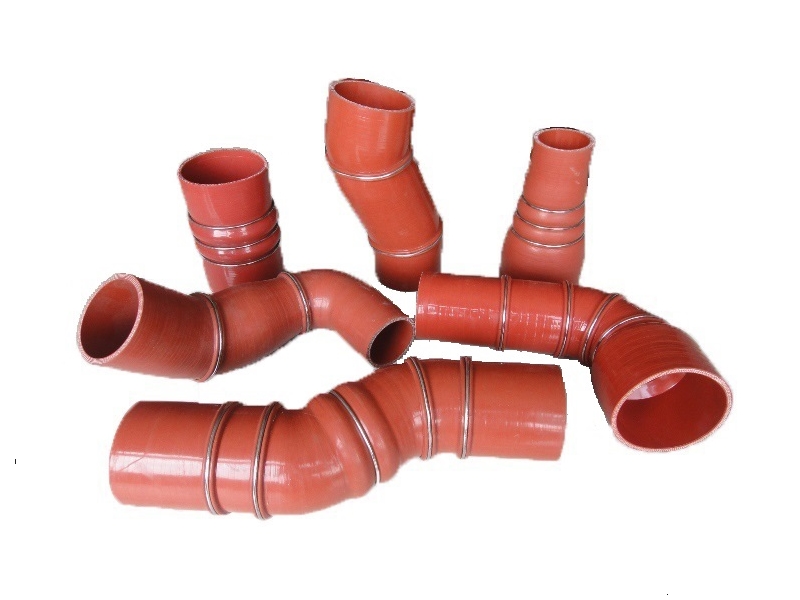 SUNRISE supply high performance silicone hose for auto industry. We always make silicone rubber hoses in high quality with competitive costs. Customized complex hoses is possible!