SUNRISE is ISO9001 certified silicone hose manufacturer by TUV and specialize in designing and manufacturing different kinds of silicone hoses in China. We produce a lot of silicone CAC hoses for various industial application, such as vehicle industry. We offer CAC hump hose, CAC inlet hose, CAC hose in complex shape, etc. Quality assurance!Welcome to contact us now for custom silicone hoses!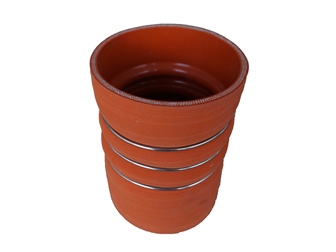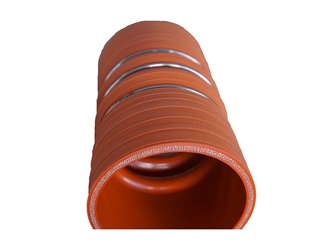 The CAC silicone hoses is easier to install and run, is not subject to corrosion, stress, or cracking, and it can absorb engine movement and vibration. The CAC hoses can also resistant to a wide range of temperatures. The CAC silicone hoses hot side connect the turbocharger outlet to the charge cooler inlet and the charge cooler to the engine manifold. The CAC silicone hose hot side can be used in industries such as high performance racing vehicles, commercial bus, marine, off highway vehicles, turbo diesel, and other manufacturing industries. The hoses are in high performance.
We can produce various silicone CAC hose according to your particular design and various application! Custom silicone CAC hose is available here! We have good ability of duplicating hoses from your prototype. Sunrise has a good ability to develop the process. We have a professional team. Welcome to inquiry!