Fluorocarbon Lined Silicone Hose has better performance has wide resistance to various chemicals. SUNRISE's FKM lined silicone hose has great temperature range, wide range of chemical compatibility and excellent ageing characteristics. Fluor Viton is a fluoroelastomer, a special purpose fluorocarbon-based synthetic rubber.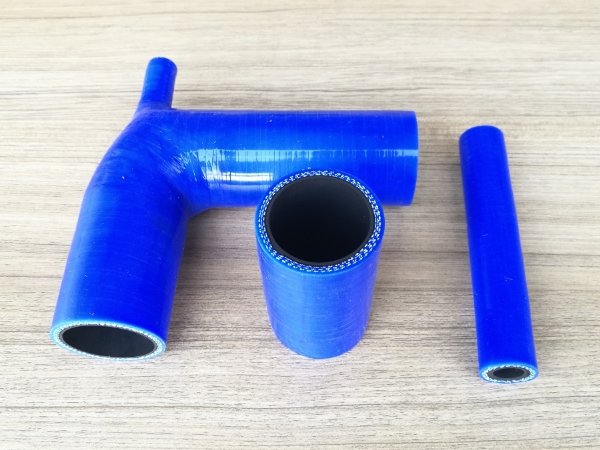 Choose Viton (FKM) instead of Fluorosilicone (FVMQ) when: Acidic environment is a risk, including some EGR bi-products or when resistance to alcohols and fuel additives is needed. SUNRISE recommend using Viton when excellent resistance to Fuel permeation is required or when high-temperature resistance is needed compared to what FVMQ can handle.
The bonding/adhesion we achieve between the Silicone and Viton layers is very strong. The adhesion is more than 5000N/m. It was tested according to SAE J20-2006 Section 5.11 & ASTM D413-98 (2017). It exceeds all the required specifications as demanded by various OEMs!
SUNRISE covers a large range of hoses available for automotive, chemical and industrial applications. It include high quality fluoro lined hose.These fluoro lined silicone hoses are excellent in heat resistance, oil resistance, ozone resistance, and chemical resistance. We delivers to diverse markets, including the automotive, electrical, electronic, engineering, construction, OEM industrial, motorsport, food, oil and gas, and many others.
Custom hose is available. The fluororubber lined hose can be customized and produced according to different requirements of the user. ISO9001 certificated, long service life, high quality! Welcome to SUNRISE to order flurorubber Lined silicone hoses!