SUNRISE is specialized in the production of silicone vacuum hose. The vacuum hose is made by mechanical extrusion of the imported silicone raw material. The high-density, inner and outer walls are smooth, and no "trachoma" is generated. The silicone vacuum tubing has the advantages of stable volume, excellent performance and aging resistance, and can be customized and produced according to different technical requirements and working conditions of the user.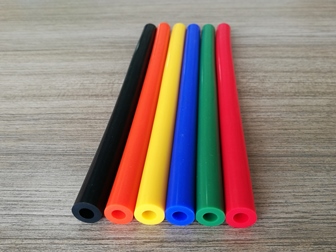 ;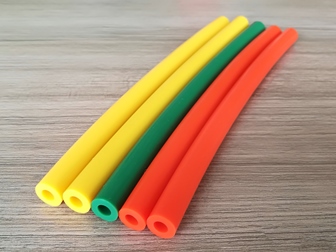 Silicone Vacuum Hose - Unreinforced Silicone Vacuum Tubing Specifications:
Custom company logo placement is available.
Recommended working temperatures: -65°F to 482°F (-53.9°C to +250°C). Excellent UV and ozone resistance.
The silicone vacuum hose tubing is not suitable for use with pressurized oil or fuel. We do, however, offer special fluorosilicone liners that offer superior chemical resistance. Please contact us for more details of a chemical resistant hose.
The silicone vacuum hoses are used in performance motors and vehicles, commercial truck marine, wet –exhaust and bus induction and cooling systems, agricultural and off highway vehicles, all turbo diesel applications, food and beverage connections and general manufacturing industries worldwide. The silicone vacuum tubing is suitable for different joints in different scenes, and is widely used in vacuum pump, vacuum pipeline and negative pressure system connection and matching. It wildely be used in various of vacuum joints, or in high temperature vacuum applications. It plays an important role in intake or exhaust systems in various types of vehicles, as well as in the food industry and other manufacturing industries.
SUNRISE supplies silicone vacuum hose in any size you want. The blue color is blue, anyway we can produce silicone vacuum tubing in any color you want. Sunrise has 9 extrusion lines and has high production capacity. Contact us for custom silicone vacuum hose right now!