SUNRISE polyester reinforced silicone hose is manufactured from general purpose silicone with a polyester reinforcement, flexible to temperatures from -50 degree C to +200 degree C, for use where the combination of high pressure and temperatures up to 160°C would destroy other silicone hoses. Polyester yarn braiding inside the wall enhances the pressure capabilities and make them highly strong and durable. With the help of polyester reinforcement, the silicone hose can resist higher pressure and temperature application.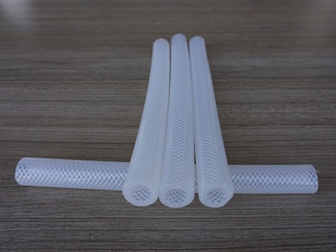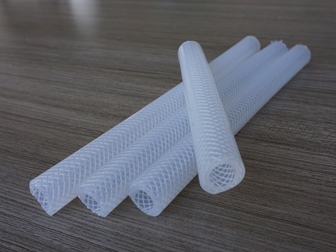 The reinforced silicone hose is often reinforced with 1ply polyester reinforcement for enhanced performance in high temperature and pressure applications. The hoses has excellent bending radius, and it is extremly flexible. It can resists temperature extremes, chemical attack, radiation, compression set, ozone, and environmental exposure, etc. The hose is platinum cured product and contains no sulphur or other acid producing chemicals, which eliminates the possibillity of corroding, staining other materials. The reinforced silicone hose does not crack or become porous, it maintains a long service life.
Any bespoke length, quantities can be made. We can produce polyester reinforced silicone hose in any size you want. Welcome to buy reinforced silicone hoses in SUNRISE!