SUNRISE manufactures a large range of hoses available for automotive, chemical and industrial applications.The FKM lined silicone hoses are excellent in heat resistance, oil resistance, and chemical resistance. The fuel cell FKM hose is specifically designed for use on hydrogen fuel cell power system.
Features & Benefits:
- A special lining material has been developed to meet the particular demands of cooling circuits for fuel cell applications.
- Extremely low proportion of volatile compounds at operating temperature to prevent interference to sensors and membranes within the fuel cell
- Optimal cleanliness of components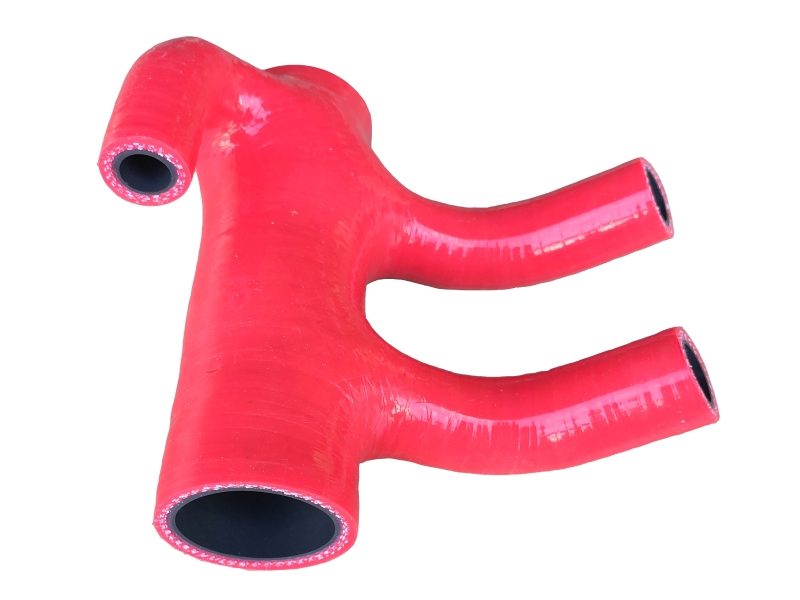 The FKM lining of the hose is based on our proprietary high-quality flurorubber material, which contains an extremely low proportion of volatile compounds in order to ensure the long-term functional reliability of the sensors and the membranes within the fuel cell. The bonding/adhesion we achieve between the silicone and FKM layers is very strong. The adhesion is more than 5000N/m. It was tested according to SAE J20-2006 Section 5.11 & ASTM D413-98 (2017).
The FKM reinforced silicone hoses have better performance and wide resistance to various chemicals. They have great temperature range, wide range of chemical compatibility and excellent ageing characteristics. They are suitable for use in a wide range of chemical fluid/gas transfer applications. The hoses are suitable for fuel cell applications such as, motorsport, truck, bus, rail and static generator applications.
SUNRISE manufactures high quality FKM lined silicone hoses for hydrogen fuel cell power system of automobile industry in the new energy field. Custom silicone hose is available. Complex shape silicone hose can be customized and produced according to different requirements of the user.Welcome to SUNRISE to custom FKM reinforced fuel cell hose!