SUNRISE is ISO9001 certified silicone hose manufacturer in China. We are specializing in providing various silicone hoses in a variety of colors and applications to meet people's requirements. We can produce many different colored silicone hoses. In fact, no matter what kind of colored silicone hoses you need, we can probably make them, such as matte black silicone hose.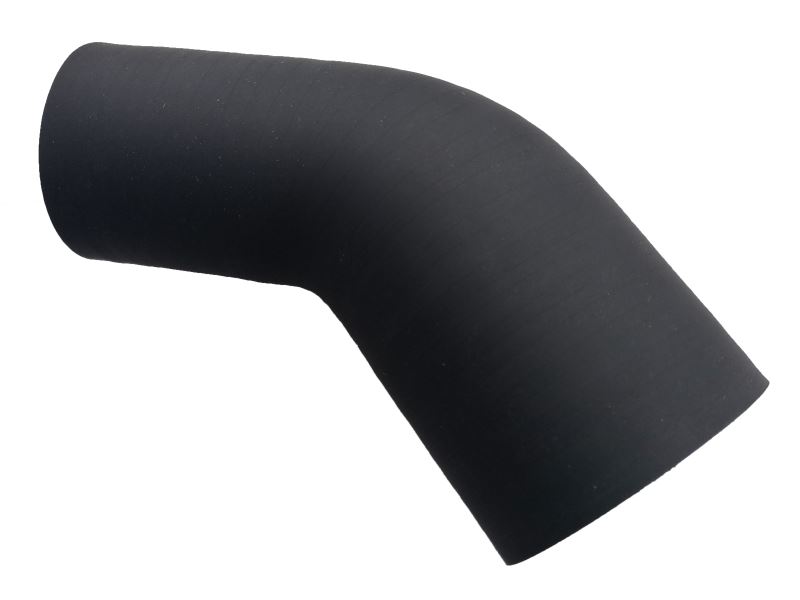 Actually, the silicone hoses cannot be directly produced into matt black. But we can spray black liquid silicone on the outer surface of the silicone hose to make the silicone hose appear matt black. The matt black silcone hose has a matt black finish that adds a sense of beauty to your machine. This matt black silicone finish coating prevents rust and corrosion giving you extended years of service. A matt black finish permits superior heat dissipation lowering the heat signature of your machine. The cooler your machine gets, the better it performs.
In addition to matte black, we do however have many standard colors, these colors are black, blue, red, orange, yellow, purple, green, white, grey, and natural, etc. If you would like to order colored silicone hose, please contact us. For custom colors, that is nice if you can send us a color sample. It should be fine if you can work out pantone code of the color you need. Welcome to order matte black silicone coupler!