Carbon fiber tube has the advantages of high strength, corrosion resistance, long service life, low density, light weight and other advantages, is widely used in the kites, lamp bracket, model aircraft, PC equipment shaft, medical equipment, etching machine, sports equipment and other machinery and equipment. Dimensional stability, thermal conductivity, conductivity, low thermal expansion coefficient, energy absorbing earthquake and self lubrication and a series of excellent properties. And has high specific modulus, creep resistance, fatigue, high temperature resistance, abrasion resistance, corrosion resistance.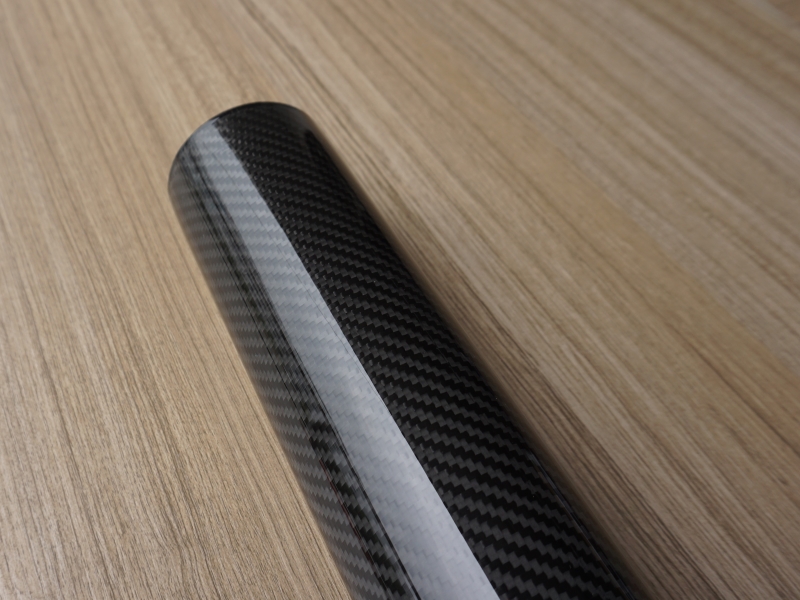 Carbon fiber pipes are manufactured by pulling or wrapping carbon fibers and epoxy resin to a desired diameter/cross section to form a densely reinforced carbon composite. Typically, we produce carbon fiber pipe to standard length 2ft. The carbon pipe can be cut to short length. Machining Tips: To cut carbon fiber use an abrasive cutoff wheel or 32 teeth per inch hacksaw. You can define the tube length you need when placing order.
Surface Colour of Carbon Fiber Pipes:
--- SUNRISE offers clear or color coating services on all carbon fiber parts to meet you project special needs.
--- The carbon fiber pipes shown in the above photos are in clear coating surface.
Custom Carbon Fiber Straight Tube:
--- We have ability of manufacturing carbon fiber tube with different sizes for you. Welcome to custom carbon fiber tubes.
--- We can supply high quality carbon fiber parts with competitive price that make your costs down.