Carbon Fiber Reducing Pipe Characteristics:
--- Lighter than all metal pipes. Including Titanium pipes.
--- Very low coefficient of thermal expansion. Lower than all metals.
--- Many times stiffer than metal pipe.
--- Many times stronger than steel pipe by weight.
--- Better corrosion resistant than steel pipe.
--- Withstands more loading cycles than steel pipe.
--- Strength of pipe can be designed directionally.
--- Carbon fiber pipe has a low heat transfer rate.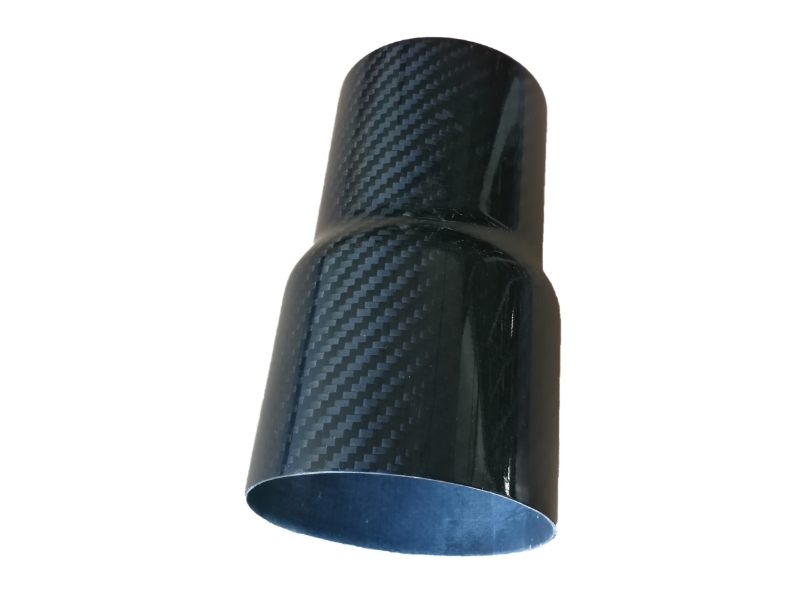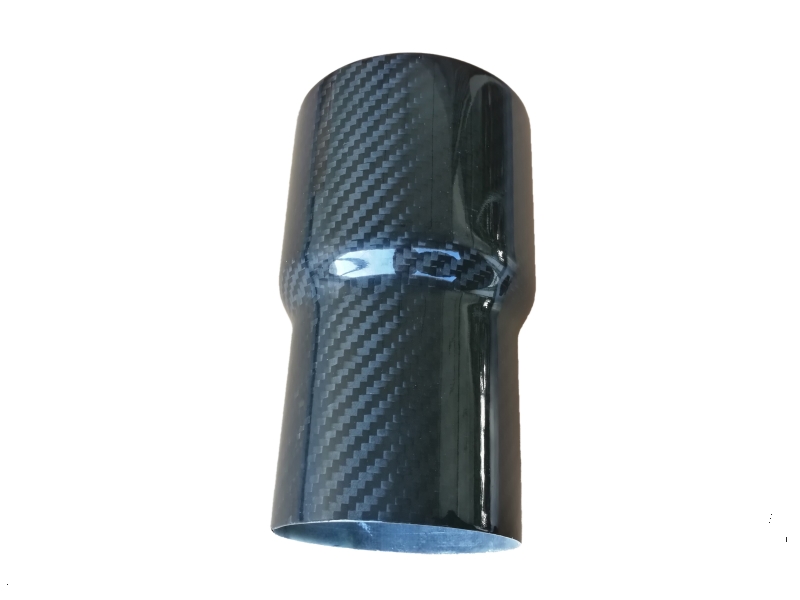 Surface Colour of Carbon Fiber Pipes:
--- SUNRISE can do clear or color coating services as requested.
--- The carbon fiber reducing pipes shown in the above pictures are in clear coating surface.
Custom Carbon Fiber Reducing Tubing:
--- We can make carbon fiber reducing tube with different sizes for you. Custom carbon tubing is accepted.
--- We can supply high performance reducing pipes in carbon fiber material with competitive price.