SUNRISE is ISO9001 certificated silicone hose manufacturer and supplies various silicone coupler for auto industrial purpose.
Silicone couplers are built for endurance and performance in custom coolant plumbing applications. Silicone rubber with 3-ply or 4-ply reinforcement makes these hoses tough, reliable, and flexible to temperatures from -55°C to +200°C. Hand crafted in China and quality inspected to the high standards. Bright colour with a smooth, shiny "wipe-down" finish. Use with our hose clamps to construct the exact bends and lengths you need.
The universal silicone coupler are not formulated for use in oil or fuel plumbing applications. It will survive occasional spills and oil leaks, but it will not stand up to continuous exposure to petroleum. Please let me us know if you need couplers to resist oil / fuel, we will make coupler in different silicone which can resist oil / fuel.
Why use Reinforced Silicone Coupler?
The silicone coupler is stronger, tougher and more flexible than ordinary rubber hoses. Sunrise Silicone Hose is manufactured from a high-grade silicone and offer superior temperature resistance which makes them ideal for cooling/heating and charged-air applications. They will last longer, perform better and will not deform under extreme conditions. An inexpensive and practical performance modification for all types of vehicles.
Please see below catalogues of silicone couplers. such as silicone elbow, silicone reducer, silicone humps.
Please let us know freely if the size you want is listed.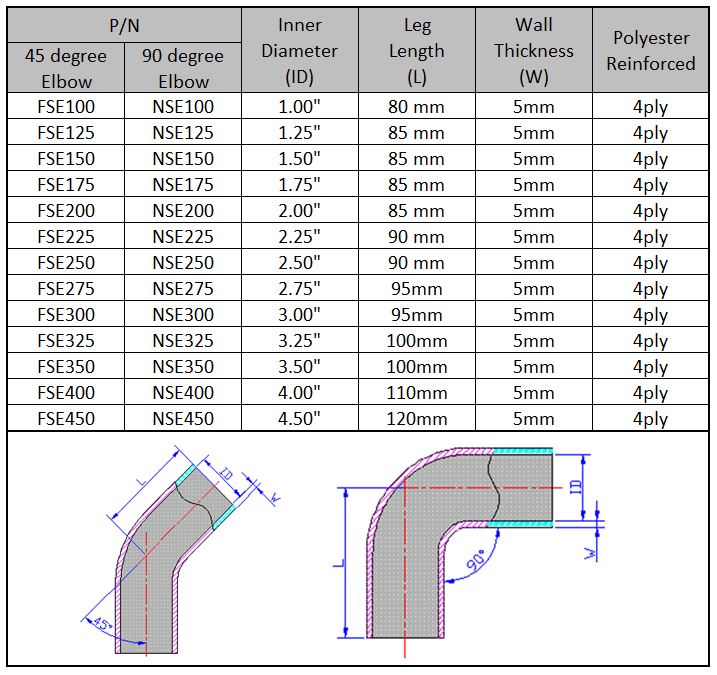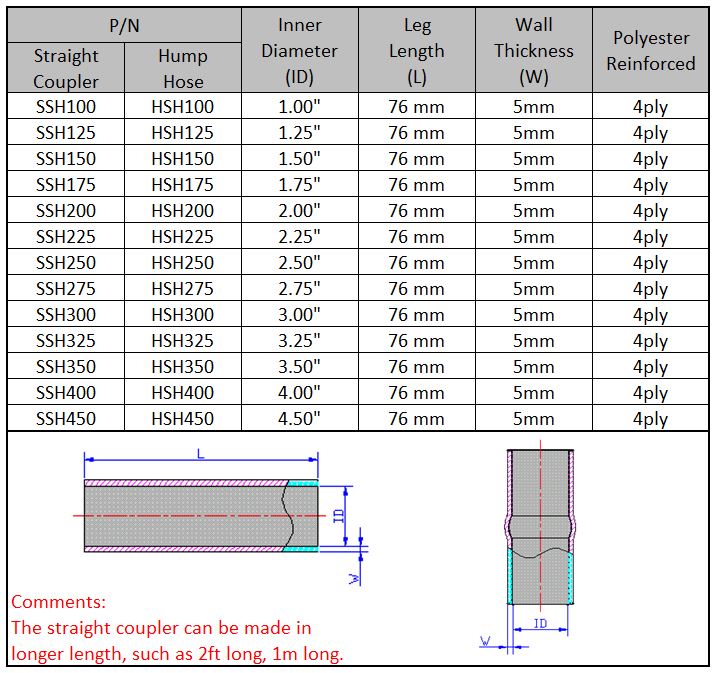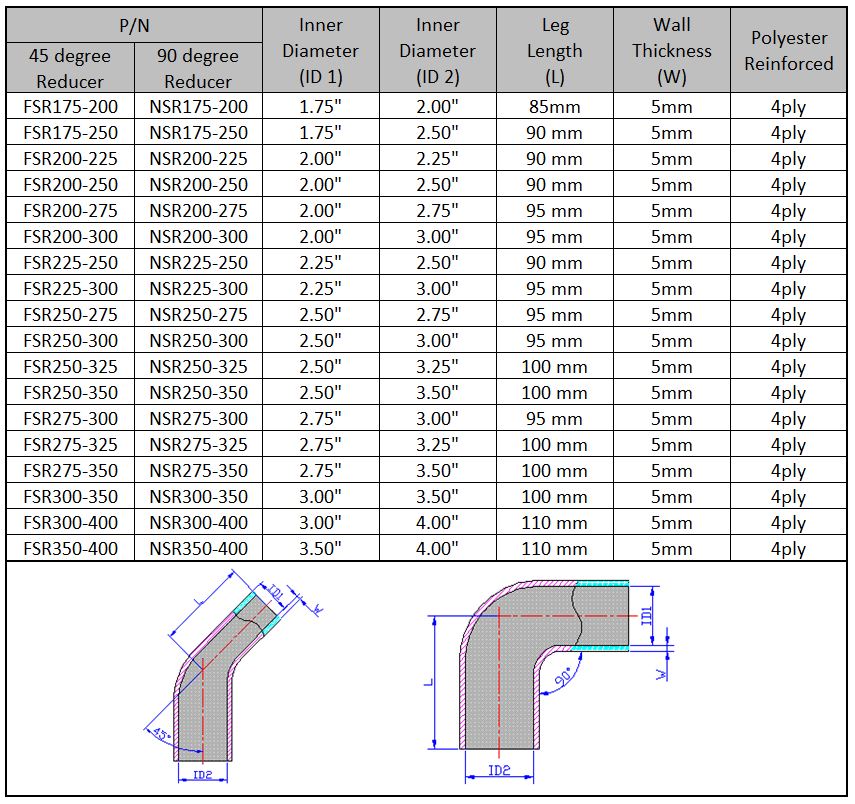 ;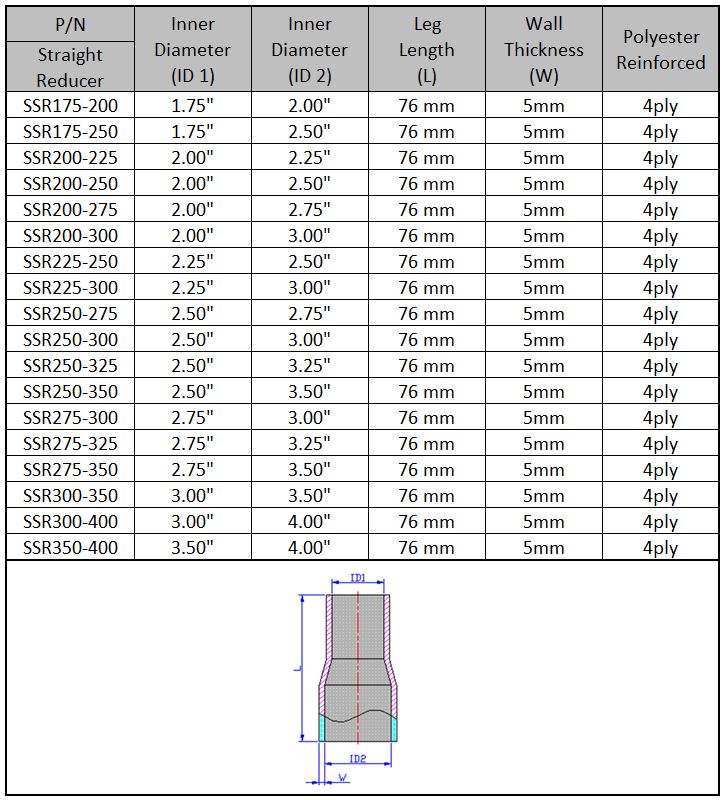 Custom silicone couplers is available.
We can design various silicone coupler hoses for your special purpose. Email us your specification and we can produce the hoses for you. The hose length, hose color, hose size and hose reinforcements can be customized. SUNRISE carries wide selection of sizes, for which are available in both standard inches and hard-to-find Metric sizes. In order to meet the high demand.