The food grade silicone hose meets all the requirements of Food Contact Materials - Regulation (EC) 1935/2004, REACH, LFGB and FDA 21 CFR 177.2600. The hose is food grade quality level for FDA general purpose.The food grade hoses are platinum cured silicone hose, they are BPA free definitely and safe to contact food material. They meet the food with health requirements. They are widely used not only in the food industry but also in other industries.
The FDA silicone hoses are food grade silicone tubing which platinum cured. Sunrise also offers braided silicone hose in FDA general purpose grade. We have two type weave for producing braided silicone hose. Type 1# is an ordinary type weaving. Type 2# is a stretch-proof weaving, the hose has less diameter reduction when bear a pull of 50 kilograms force, and will not come off from the connector. Typically, type 2# is used for the water hose in the shower room.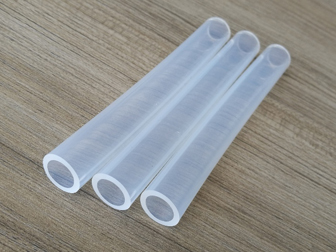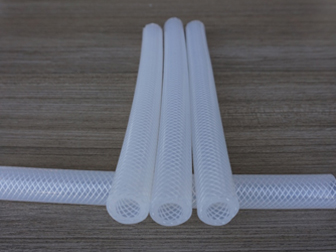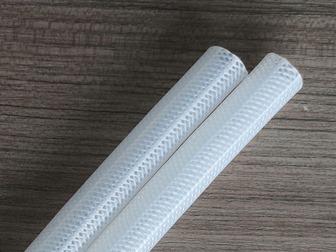 The braid reinforced silicone hoses are an open mesh polyester braiding incorporating with the walls of silicone hose. That enables silicone hose to handle increased pressure applications and offers exceptional resistance to temperature extremes. The braiding reinforcement also allows excellent bend radius and permits installation in restricted spaces with impeding flow. The hoses are platinum cured product and contains no sulphur or other acid producing chemicals, which eliminates the possibillity of corroding, staining, or deteriorating other materials it contacts.
Sunrise offers shaped silicone hoses which made in food grade level. The hose can be in any shape as requested. The food grade hose can have colors if needed. They are widely used not only in the food industry but also in other industries.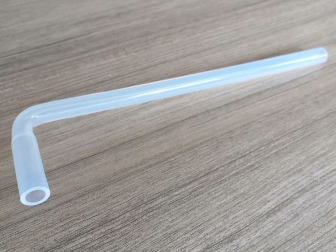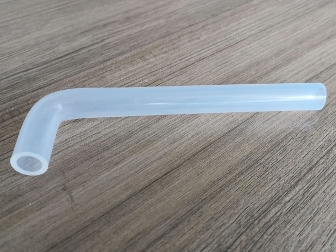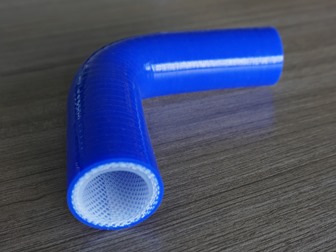 Sunrise also molds silicone parts in food grade silicone. We mold silicone parts using liquid injection process or traditional injection molding process. Liquid injection process can make very complex shaped products.